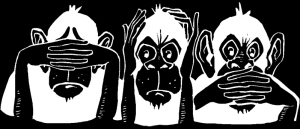 K.A.K.T.U.S. e. V.
Looted Art Investigation Group Thuringia and Saxony
About us - Secret Objects - Hints - Press Articles - Picture Archives - Info for Sponsors - Data base
The K.A.K.T.U.S group is exploring the slate mine of South East Thuringia in the counties of Saalfeld, Rudolstadt, Lobenstein and Sonneberg/Neuhaus since 1989. Until today, several secret deposits remaining from WWII could be determined and have to be recovered. The hints collected by the group are to be considered very serious. The Amber Room Organisation is a neutral organisation but mostly believes in the theory of this group. Reviewing the investigation results, it is very likely that the art collection of Gauleiter Koch as well as the Amber Room have been hidden in the slate mines of Thuringia. Currently, the group has applied for a permit to re-open some of the old tunnels.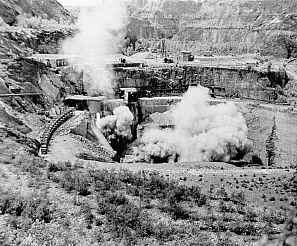 This rare photo shows the underground test plant for the V2 - tubes in the slate mine
Örtelsbruch near Schmiedebach. This object got built in a very short time with the help of prisoners of concentration camp Buchenwald under authority of the SS, after the bomb attacks on Peenemünde. The division "Laura" of the camp Buchenwald in Weimar was found. The secret war production got the code name "Rotbutt".
Special thanks to the Amber Room Organization for web space and support.